A big thanks to all our sponsors, without your support "Impactful Innovation 2024" would not be possible.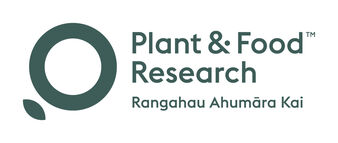 Powered By Bridgewest Ventures New Zealand

The Impactful Innovation 2024 is powered by Bridgewest Ventures New Zealand (BVNZ) a globally connected Technology Incubator on the lookout for disruptive innovation that could have a profound social, environmental or economic impact on our world. They do this by leveraging an experienced network of entrepreneurial advisors that have built up over 20+ years of venture creation and growth. Bridgewest has a philosophy of pooling expertise and sharing meaningful connections.
BVNZ is part of the Bridgewest Group, an Investment Firm with $3B under management and headquartered in Miami. Two entrepreneurs founded Bridgewest Group after their first successful exit and have since backed multiple disruptive ventures from pre-seed through to public listing or acquisition, with many notable billion-dollar exits. Bridgewest has invested globally but identified New Zealand as a good place to diversify investment.
Your organisation's name could also be here as a key sponsor. Please view the opportunities in the Sponsorship Prospectus below and reach out to us.
Please find the Sponsorship Prospectus below for the Impactful Innovation Conference 2024. The Prospectus contains various options allowing you to have a significant presence at the Conference.
If you wish to sponsor an item in the prospectus, please complete the form at the end of the document and email it to Dean Bradley - dean@cmnzl.co.nz

If you wish to discuss a Sponsorship oppeortunity that isn't in the document, please contact us.